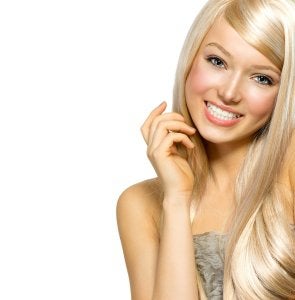 For most dental patients, having straight teeth requires getting braces. What if you could have the results of braces in less time with less pain? If you are looking into braces in Schaumburg, talk to your orthodontist about Fastbraces ™. Read on for answers to the most common questions about Fastbraces™.
Why Are Fastbraces™ a Good Alternative to Conventional Braces?
Traditional braces typically move teeth in a two-step process that can cause unnecessary discomfort and additional wear time. Fastbraces™ combines these two steps into a process that results in much less pain and quicker completion times. Fastbraces™ are also available to a wider variety of patients than traditional braces.
How Do Fastbraces™ Work?
Fastbraces™ work by replacing traditional square brackets with triangular ones. This allows for more space between braces and, thus, more leverage to redirect the root of each tooth. When the root of a tooth is properly aligned, the rest of the tooth will follow. Ultimately, this added space allows for the quicker realignment of teeth and a decreased wear-time for the patient. This means that patients can enjoy a beautiful smile and decreased risk of periodontal disease as soon as possible.
Are There Additional or Different Risks Involved?
There are no extra risks involved with the use of Fastbraces™. Wearing braces can be quite trying, and sometimes uncomfortable for patients. However, Fastbraces™ offer patients an easier and more enjoyable experience than traditional braces.
What Are My Fastbraces™ Options?
Fastbraces™ come in three different options, and most care providers offer all three types of Fastbraces™ systems. Fastbraces™ Metal has a more traditional appearance while still offering the quality of Fastbraces™ technology. Fastbraces™ Clear provides a more attractive bracket system with tooth-colored wires. Fastbraces™ Retainers are available for patients that need minimal dental work and also work as follow-up treatments for both of the other systems. Thanks to the significant advancements of Fastbraces™ technology, patients may only be required to wear Fastbraces™ Retainers for 15 to 20 minutes a day, per their dentist's instructions.