Emergency Dental Services in Glendale Heights
Serving Glendale Heights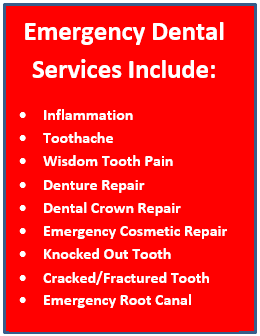 Are your teeth extremely sensitive to cold? Sharp pain when you bite? Constant throbbing or dull ache pain on a single area of your mouth? A swollen jaw? Broken tooth?
If it is within office hours, please call immediately Glendale Heights (224) 698-1472. We will accommodate you right away to help relieve pain & discomfort.
If it is after our business hours, please leave us a voicemail or email us at info@dentalheights.com.
Are you non-insured?
We have discounts available for all our procedures, please inquire!
WHY CHOOSE US?
Over 30 Years of Experience
We Use the Latest Technology
Free Consultations
5 ​Star Reviews on Google
Family-Owned