Crowns, Bridges & Dentures in Glendale Heights
Tooth Loss Solutions in Glendale Heights
A crown is a structure that covers and protects your damaged tooth. It is often used after a root canal to provide necessary protection to the remaining tooth structure. Crowns are visually appealing and can be created to match your tooth structure. Crowns can last many years and are considered a permanent solution to tooth loss to many.
A dental bridge is a dental restoration used to replace a missing tooth by joining an artificial tooth permanently to 2 or more neighboring anchor teeth. Natural teeth or dental implants can be used to anchor bridges in place.
Dentures are false teeth used to restore the appearance and function of your mouth after tooth loss has occurred. If you are considering partial or complete dentures, please contact us for a consultation.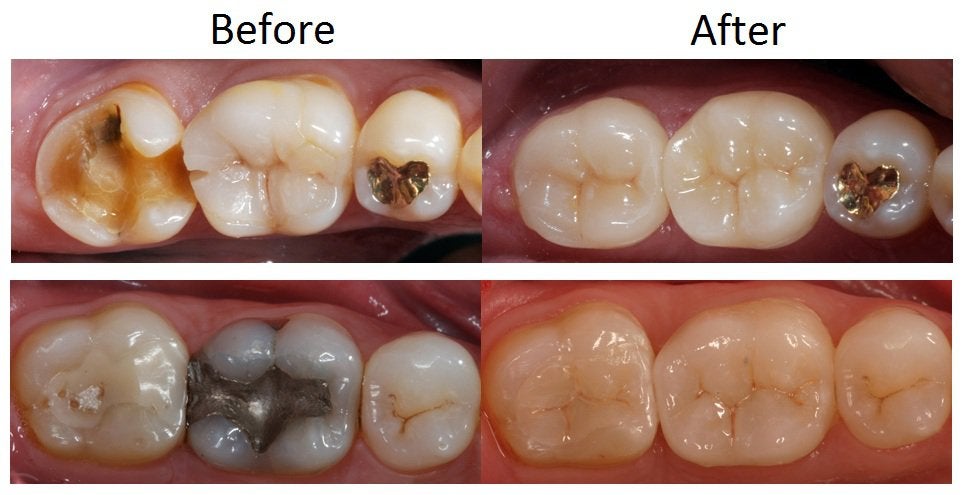 Filing vs. crown
Crown + core prep
Post opt for temporary
Post crown
Bridge (pre)
Bridge temp (post)
Bridge (post)
Removable partial denture
Removable complete denture
WHY CHOOSE US?
Over 30 Years of Experience
We Use the Latest Technology
Free Consultations
5 ​Star Reviews on Google
Family-Owned