General Dentistry in Glendale Heights
Caring for your smile requires more than daily brushing and flossing. In order to provide your mouth with a deep clean and identify any oral health problems early on, you should see your dentist regularly for a general checkup. Dental Heights can serve as your primary dental care center in Glendale Heights with general dentistry and more specialized services in one practice. Read on to get a closer look at the importance of general dentistry when it comes to maintaining a healthy smile.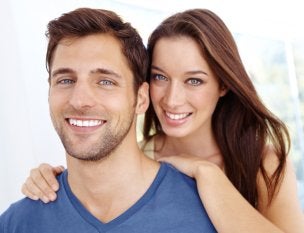 When to See Your Dentist
Most people will need to see the dentist twice per year for cleanings. An annual checkup will be incorporated into one cleaning visit along with X-rays to assess the overall health of your smile and take note of any changes in your oral health. When you are scheduling your first general visit with Dental Heights, you should be prepared for a longer consultation to discuss your dental health history and take X-rays.
Common General Dentistry Services
General dentistry covers all the basic needs of your smile and assesses your need for more specialized procedures in periodontics, orthodontics, or cosmetic dentistry. In addition to clinical care, your dentist will also offer insight for your at-home care routine to improve your future checkups.
Cleanings and Exams – During a professional cleaning, your dental hygienist will use specialized tools to clean areas that brushing and flossing cannot reach effectively. Along with a basic cleaning, you might choose to have fluoride treatment to help strengthen your teeth and prevent future decay. Your exam will allow the dentist to identify any gum inflammation, cavities, or decay that could be affecting the health of your smile and recommend treatment for these common issues.
Tooth Extraction – Teeth that have been severely damaged by decay or injuries and impacted wisdom teeth may need to be extracted to reduce infections and alleviate discomfort.
Dental Restorations – When decay or periodontal disease cause damage to the teeth, your dentist may recommend treatments such as crowns, bridges, or dentures for more extensive tooth loss. Each of these restorations can be matched to your natural tooth shape and color for the most natural-looking results.
If you are in search of exceptional dental care in Glendale Heights, the team at Dental Heights can provide your cleanings, exams, and specialized treatments with the background of more than 30 years of experience. You can schedule a free initial consultation in our office today by calling Glendale Heights (224) 698-1472.
WHY CHOOSE US?
Over 30 Years of Experience
We Use the Latest Technology
Free Consultations
5 ​Star Reviews on Google
Family-Owned