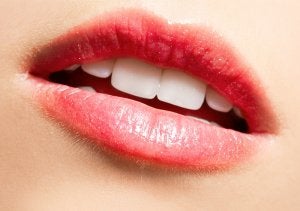 With new advancements in cosmetic dentistry , dentists can help a wide range of patients find solutions for the aesthetic issues in their mouths. Keep reading to find out which cosmetic procedure can help you improve your smile and feel better about your teeth:
A Teeth-Whitening Treatment
If your teeth are yellowed or discolored, you might want to ask your dentist about a teeth-whitening treatment to restore them to their original color. When you whiten your teeth, you can enjoy a more youthful appearance and a brighter smile. Whether you are getting ready for a big event or you just want to improve the aesthetic appeal of your smile, a teeth-whitening treatment can help.
Bonding
If your teeth have gaps or chips, cracks, or stains, your dentist can use the bonding materials to improve their appearance and help you get a more attractive smile. Bonding can also be used to fill in small cavities and prevent further decay as well as to protect the root of a tooth.
Veneers
These thin pieces of porcelain can be placed over teeth to fix issues with size, shape, and discoloration. Porcelain veneers offer a wide range of patients natural looking results and enhanced durability. They can also be used to close spaces between teeth. The dentist creates custom veneers so each patient enjoys the best results.
Dental Crowns
If you need your entire tooth covered, your dentist can use dental crowns to restore function and aesthetic appeal to your smile. Dental crowns are often used to completely cover misshapen teeth, to strengthen a weak tooth, or to fix a broken tooth. They can also hold bridges into the mouth and provide a replacement tooth when a patient gets dental implants.
Dental Implants
Dental implants are used to when patients are missing one or more teeth. These titanium posts are surgically placed into the jaw to serve as replacement roots that are as durable as the natural tooth. If you are interested in improving the look of your smile, you should find a dentist near Schaumburg.
Reference: http://www.webmd.com