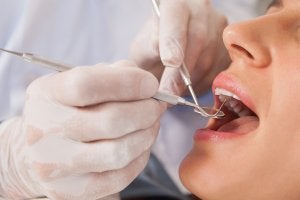 Everyone wants to have a beautiful, healthy smile that they can show off. With a good at-home oral care routine plus regular visits to an office that offers family dental care in Schaumburg , you'll be on your way to having a great smile. Some people choose to visit the dentist only when they're experiencing tooth pain or other issues, rather than on a routine basis. However, preventative dental care is important because it can help detect minor dental issues before they become major problems. Read on to learn more about the importance of preventative dental care.
Risk Assessment
When you visit your dentist, you'll receive a thorough cleaning as well as a comprehensive evaluation of your oral health status. Your dentist will examine your teeth as well as your diet and lifestyle habits to provide you with a picture of whether you're at risk for cavities. The dentist will also evaluate your risk factors for gum disease , taking into account your current dental health, age, habits, and gum health. As you begin to get a picture of how at risk you are for oral issues, you and your dentist can come up with a plan to help minimize these risks going forward. This might mean changing your diet or adjusting a few of your habits, or it could simply mean committing to regular visits to the dentist's office.
Early Prevention
There are a number of dental issues that can grow worse over time without treatment, including gum disease, decay, and teeth grinding. During your dental appointment, you'll receive x-rays and possibly other imaging tests that will reveal any issues that can't be seen with the naked eye. If your dentist does spot a small cavity, you'll be able to have it taken care of now instead of waiting for it to get worse. Issues such as cavities that are allowed to progress untreated can become serious, potentially even leading to the need for a procedure such as a root canal. Instead of gambling with your oral health, visit your dentist on a regular basis for preventative care.