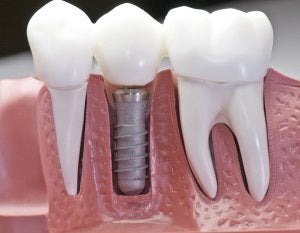 If you have missing teeth, dental implants might be the right corrective option for you. Dental implants are great options for patients who are missing one, several, or even all of their teeth. Dental implants are strong, natural looking alternatives to bridges, crowns, or dentures. If you're looking for dental implants in Schaumburg, it's important to visit a dentist in order to determine if you are a good candidate for this procedure.
Good Overall Health
Dental implants are the most successful on patients who are in good overall health. There are certain health issues that may affect the dental implant being able to fuse to your bone. Some of these health issues include cancer, gum disease, smoking, or diabetes. It is important to discuss your health in detail with your dentist in order to allow the best opportunity for implant success. In your conversation with your dentist, it is a good idea to share all prescription and over-the-counter medications that you are taking.
Good Oral Habits
Good candidates for dental implants must be willing to practice good oral hygiene. Dental implants need to be kept clean through daily brushing and flossing. It is also important to visit your dentist on a semi-annual basis in order for the stability of your implants to be monitored. Your dentist will also use special instruments to clean your implants. These instruments are designed to clean the implants without doing any damage to the metal surfaces.
Sufficient Bone Structure
Dental implants are implanted directly into the bone. Your dentist will use x-rays, CT scans, and computer imaging in order to ensure that the implants are placed correctly in the bone. It is imperative that the patient has enough bone in order to be a good candidate for dental implants. Bone loss is very common in patients who are missing teeth. This is because bone needs stimulation in order to retain its structure. In fact, dental implants are sometimes specifically used to prevent further bone loss in patients who are missing teeth. If a patient does not have enough bone structure to undergo the implant procedure, a bone-grafting procedure could be a possibility in order to increase bone volume.
Reference: http://www.osseo.org